ONE: Vipin Darwade, in CricketAge, 7 November 2018
Cricket Australia announced on Wednesday that High Performance chief Pat Howard will leave his role next week as the fallout from a scathing cultural review into the governing body continues. Howard, who has been in the role since 2011, had intended to stay until the Ashes tour of England next year, CA announced last month, a week before releasing the Longstaff review. "While Pat Howard has previously made clear his intentions not to renew his contract next year, it has been decided to bring forward his departure which will take effect next week after a handover," CA said in a statement.
"Belinda Clark has agreed to take on the role of Interim EGM, Team Performance until Pat's permanent replacement is announced in the new year.
"Kieran McMillan will step into the Interim EGM, Community Cricket role until such time that Belinda returns to her post."
The executive changes come on the heels of Chairman David Peever's decision to quit on Thursday after his position became untenable while long-serving board director Mark Taylor, the former Australia captain, announced his resignation on Monday.
The Longstaff review criticised CA for fostering a "winning without counting the cost" culture and blamed the governing body in part for the ball-tampering crisis, which led to the suspensions of former captain Steve Smith and two other players.
TWO: Chris Barrett, in Sydney Mornng Herald, November 2018,
Mark Taylor has called for the bloodletting at Cricket Australia to end and the healing to begin after becoming the latest casualty of the crisis in the sport. Four days after chairman David Peever quit, the former Test captain resigned from the CA board on Monday, saying the post had "taken its toll", particularly in the months since the ball tampering scandal erupted and in the tumultuous past week since the release of the Longstaff ethics report.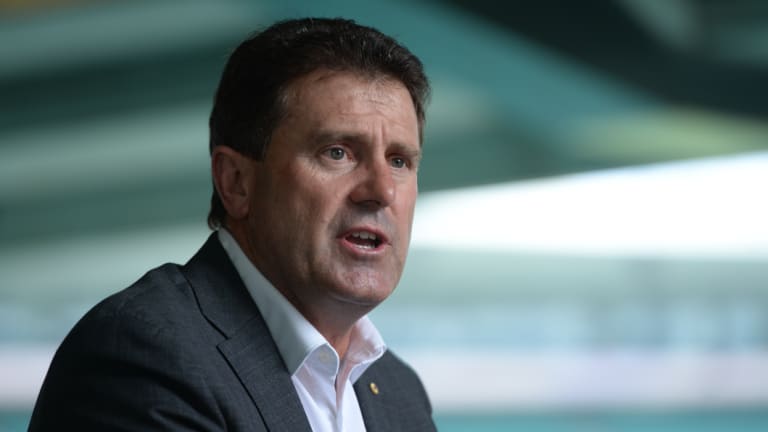 Taylor had served for 13 years in two stints as a CA director and admitted he had nearly walked away last year following the governing body's nasty pay war with players. His departure now leaves the strife-torn organisation not only without a permanent chairman but with two vacancies on its nine-member board.
Behind the scenes there is an appetite among some for more blood. New chief executive Kevin Roberts, the frontman of the MOU dispute and CA's former head of people and culture, and team performance chief Pat Howard are notable targets.
Taylor, however, believes the game must seize on an opportunity to "reset" the relationships that have been damaged over the volatile past 18 months "in the best interests of Australian cricket"."It hurts me a lot," said Taylor, when asked he felt about the sport tearing itself apart. "I don't like it, I really don't. For the sake of [interim chairman] Earl Eddings and the board going forward, I hope it stops with me."
The conflict of being a media commentator as well as a cricket official had been a difficult tightrope for him to traverse during the ugly pay negotiations and it was no easier to manage in the fallout from the incident at Newlands in March and the suspensions of Steve Smith, David Warner and Cameron Bancroft.
Only on Sunday, Taylor had been critical on Channel 9 of the timing of the Australian Cricketers' Association's campaign to release the three players from their bans, and on Monday added that it "could be seen as divisive"
At the same time he also admitted the handling of the Longstaff report – which wasn't shown to states before they re-elected Peever for another three years on October 25 and wasn't released publicly until last Monday – had been damaging.
"There is no doubt that the timing was regrettable," Taylor said. "A lot of people were concerned about what was going to be in that Longstaff report. In hindsight we'd have been better off saying 'all right, let's push the AGM back a bit' and let people read it and then make some decisions from then on. I'm not sure if the outcome would have been any different – I don't think it would have been any different for me, I know that. I knew a couple of weeks ago it was time to move on. I just had to get the timing right."
The players' union was quick to praise Taylor on Monday. "What is largely unknown to the public, were Mark's behind the scenes efforts to resolve last year's MOU dispute," the ACA executive said in a statement. "His common sense and goodwill were instrumental and we thank him for this."
Eddings credited Taylor for his "significant role in helping build and shape relationships within the cricket community".
The CA board must now decide whether to elect a chairman from within the ranks of its remaining members or wait until two new directors – a delegate from NSW to replace Taylor and an independent to replace Peever – have joined them before naming a new figurehead.
Mark Taylor steps down from the Board of Directors in Cricket Australia following the resignation of chairman David Peever last week.It is the board's policy to have two former Test cricketers sitting as directors at any one point so there will be a desire to have another ex-player join fellow director Michael Kasprowicz.
"I think there's a good opportunity for a women's cricketer," Taylor said. "I know there's someone like Alex Blackwell, who's on the board of Cricket NSW. Belinda Clark, who works at Cricket Australia, although she's doing a very fine job there. I see people like Simon Katich talked about a lot — and I'm probably leaving out half a dozen." The board is likely to be reluctant to have a new director who also has media commitments.